The Largest RV Rental
Company in the Pacific Northwest
RV Rental Specials
RV Rentals in the pacific northwest
RV Rental Specials
Spring Specials (When available)
(1) Weekend rentals from $195.00 including 200 fee miles. That would be picking up on Thursday 3 to 5 pm (for loading) bring back as late as Monday 9 am. Off season only
(2) Specials over Summer vacation from Aug. 21st -Aug. 28th
(3) Check out our 10 day Disneyland rental specials for Summer Vacation.
Summer Specials : June 14th to Sept 20
One week minimum for reserving during Summer and holidays.
Weekend reservations cannot be made earlier than midweek (Wed.) before the upcoming weekend. Example: reservations for July 10, 11, 12 will not be taken before July 8th.
There are several popular music festivals during the summer, a one week reservation is required to guarantee availability. We often sell out for popular George in the Gorge events. Patrons fly in from all parts of the world
Call 503.655.9876 Portland Oregon pick up.
Pick-up/drop off one way available. Additional fee $250 and up
CALL FOR CYCLE OREGON SPECIALS.
For your Customized BURNING MAN PACKAGE Email Bruce@rentrv.com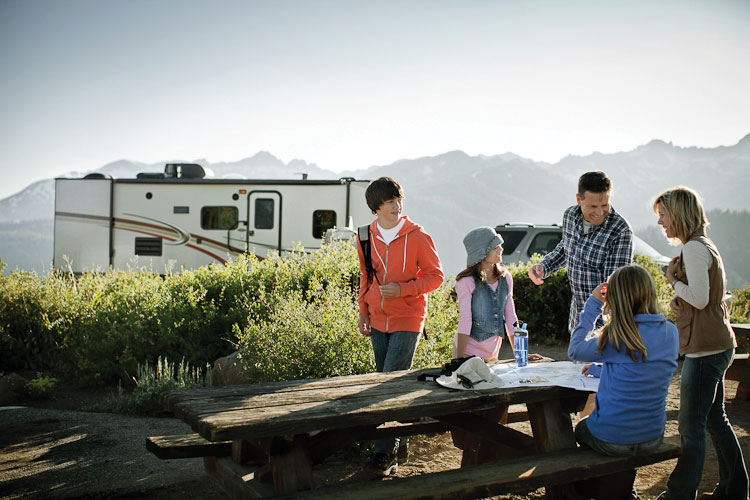 Special Rate
"Ask about our special rate for early arrivals including airport pick up, lodging (double occupancy) and shuttle to RV pick up station the next day."
No Sales Taxes
(UP TO A 20% SAVINGS)
50 Years in the RV Rental Business
8 Freeway Miles from Airport
(NEAR CLACKAAS TOWN CENTER)