The Largest RV Rental
Company in the N.W.
CONVENIENT
RV Rentals in Portland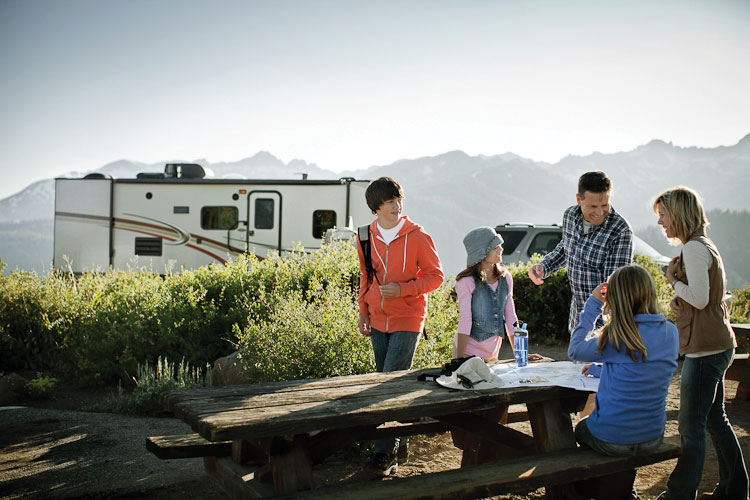 Ask about our special rate for early arrivals including airport pick up, lodging (double occupancy) and shuttle to RV pick up station the next day.
50 Years in the RV Rental Business
8 Freeway Miles from Airport
(NEAR CLACKAMAS TOWN CENTER)
RV Rentals in the Pacific Northwest
When is it better to rent than purchase?
Here are three good reasons to rent as opposed to purchasing. First if you are ready to purchase there are many variables to consider.
Drive or Tow
Gas or Diesel
Travel Trailer or Fifth Wheel
Which floor plan to choose
Class A or C or B
Where to park it.
These are just a few of the things to think about. If you rent first that will help you to narrow down what you like and dislike. Second how often will you be using your RV? The cost of owning an RV is very expensive. You have to make monthly payments, keep up the service and store it. By renting you can avoid the head ache of maintenance, monthly payments and storage. The cost of renting does not come near the cost of 5 years payments. You are able to rent brand new units for a fraction of the cost of ownership. Third renting is a fun family vacation that you will remember for years to come.
How many miles can I go?
There are no limits on miles. 500 Free Miles are included with each week long rental additional miles are available when pre purchased in 500 mile blocks.
Can I take my RV out of the country?
Our units are allowed in Canada and Mexico as long as your insurance binder states that international travel is covered.
Do I need linens and Kitchen items?
All our units come empty but we do offer accessories.
Do you have more questions? With more than 48 year in the RV rental business, we have answers. Give us a call at 503-655-9876, send us your questions, or read through the rest of our FAQs.
Know Before You Go
Experience, of course, is the best teacher so prior to you leaving with the RV we go through it thoroughly with you so you have a decent working understanding.  We also provide a number to call to ask questions while on the road because it is not unusual to forget something especially if it is your first or second time. Wondering about the differences between driving a car and driving or towing an RV? This will be discussed onsite. You'll also find a travel checklist to help you pack the "right stuff" along with tips on how to be an eco-friendly RVer, how to locate safe campsites, and how to keep your RV in tip-top shape.